TRANSFORMING YOUR BUSINESS WITH TECHNOLOGY
Established in 1987 and acquired in late 2017 by Tricor Group, Orisoft offers a complete end-to-end suite of human capital management and payroll outsourcing solutions.
Leveraging cutting ­edge, web-based technology, Orisoft's modular systems address the "four pillars" of talent management: recruitment, performance management, learning and development, and compensation management. Our innovative software and solutions empower businesses to strengthen their organization capabilities and streamline their internal processes. The suite includes Human Resource Management, Time & Attendance Management, Payroll, Employee Self-Service & Workflow, and Business Analytics & Reporting.
Orisoft's customers are better served to support, manage and nurture their teams with speed and efficiency, as well as guaranteed compliance and accuracy. Enjoying this peace of mind, our clients are able to focus on what they do best – building business.
Our applications are highly scalable, which allows us to serve a diversified portfolio of both local and international organizations, from private enterprises with fewer than 100 employees, to multi-nationals with over 50,000.
Tricor Group is Asia's leading provider of integrated business, corporate and investor services. It has a staff strength of over 2,000 and a network of offices in 37 cities across the globe, and is headquartered out of Hong Kong.
Orisoft Technology Sdn Bhd is an MSC Malaysia Status company headquartered in Petaling Jaya, Malaysia. Its two subsidiaries, Orisoft (Thailand) Co., Ltd and Orisoft Technology (Thailand) Co., Ltd (a BOI status company) are located in Bangkok, Thailand.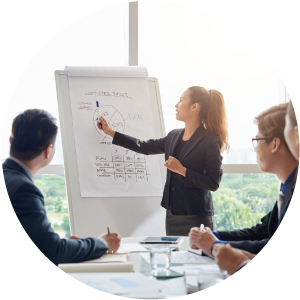 OUR VISION
To be a leader in providing value world-class Human Capital Solution in the Asian market
OUR MISSION
To deliver flexible and innovative solutions that nurture human capital
OUR PEOPLE
The nature of our business is founded upon teamwork where we encourage our employees to exchange knowledge, share experience and nurture ideas into performance excellence. By providing a base where professionals are able to grow in their expertise, we empower our employees to play an integral role in the growth of our organization. Their success stories are ours. Just as your success story is ours too!
The Orisoft executive management team has a wealth of experience in Human Resource software and services, driving Orisoft to be the leading Innovative Human Capital Management provider in the Asia region.
Ferry Lugito
Chief Operating Officer
"Oversees the operations, management and strategic planning of projects embarked by our organization."
Mr Ferry Lugito is the Chief Operating Officer. He oversees the operations, management and strategic planning of projects embarked by our organization. His responsibilities include conceptualizing marketing strategies to further enhance our brand persona through seminars, advertisements, roadshows and business relationships with our system integrators.
Liao Peng Guan
Director, Product Development & Compliance
"Drive positive outcomes for Orisoft business and clients."
Liao Peng Guan is the Director, Product Development and Compliance. He is responsible for supporting Orisoft growth and innovation efforts through provision of multi-country payroll and human capital management (HCM) software and services, driving and facilitating improvements in operational efficiency through digitization and automation programs. He will work in collaboration across functional teams and partner with the business leaders to drive positive outcomes for Orisoft business and clients. Prior to joining Orisoft, Liao spent 27+ years with The Nielsen Company in Malaysia, in multiple senior leadership positions. Most recently, he was the Client Operations Leader for Malaysia responsible for developing commercial and operations strategy, and delivering quarterly financial commitment through margin expansion initiatives. In this role, he led and delivered growth initiatives, implemented lean production including automation of manual steps in processing. During his tenure with Nielsen, Liao also held global and regional leadership roles in statistical operations, in program and operations management working with outsource vendors, and in application development for market research software solutions. Liao graduated with a Bachelor of Applied Science degree in Computing at Curtin University of Technology, Perth, Australia. He is a certified Lean Six Sigma Black Belt.
At Orisoft, there are 4 key values that we practice and observe to ensure that the working culture within our organization attracts and keeps talented employees to keep growing with us. More than that, these values are translated into our work so that our customers can harvest the same values in their organizations.

Nurture & Grow
In everything that we do, growth is essential so that we can move on to the next level in life. We are dedicated to nurture our professionals through trainings and development programs to ensure that they grow along with our organization. Thus, the same value is designed into the solutions we provide to our customers so that they too can leverage on our work to nurture their employees.
People-Centric
People is the heart of our business model. It becomes the core of our operation as we enhance the way people communicate and collaborate effectively. The products and services we offer are designed to be engaging and practical on user‐friendly platforms so that people can benefit from these solutions.

Empowerment
By empowering employees to perform exceedingly beyond their potential, their excellent performance becomes an empowerment to the organization that they are working in. Thus, our products and solutions are modeled to empower the users to communicate effectively, perform tasks efficiently and manage projects smartly.
Innovative
We are always on the look out for new ways to bring ideas to life. By understanding the user's needs and demands, we are able to find ways to conceptualize solutions that transform the way one performs. By inducing creativity and innovative approaches to the way we design solutions, Orisoft is able to provide cutting-edge solutions that are effective, practical and precise in any given working environment.
---
---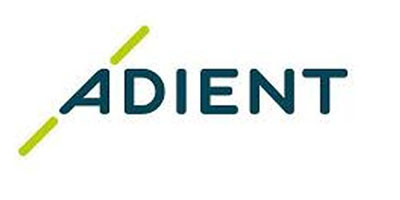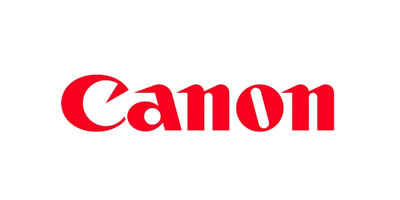 ---