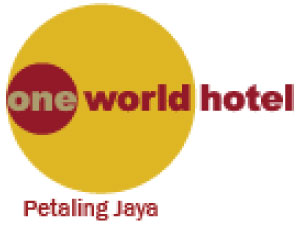 Industry – Hospitality
Location – Petaling Jaya, Selangor, Malaysia
Number of employees – 200+
One World Hotel is a 438-room 5-star hotel in Petaling Jaya, that offers a new dimension in service and quality standards providing grandeur, elegance and unequalled amenities and facilities. It is the ideal choice for leisure, business and corporate travellers.
Its service is graciously warm yet efficient and consistent, in an atmosphere of urban residential comfort with welcoming public areas, innovative restaurants and well-appointed guestrooms. The hotel is adjoined to the award winning 1 Utama Shopping Centre – one of Malaysia's most successful shopping centres showcasing more than 600 retail outlets, 2 cinemas with 20 screens and a 36-lane bowling centre.
Exuding luxury and grandeur, the 20-storey 5-star hotel near Kuala Lumpur features innovative restaurants and wins numerous awards every year.
As the hospitality industry grows increasingly competitive, it is even more critical that companies operate efficiently in all areas, including employee time and attendance. With over 200 employees, One World Hotel realized that there is a need for a more efficient alternatives to its mostly manual time-tracking system.
Typical of the hospitality industry, the hotel employees often work on different shifts and work at more than one of the hotel's locations in a given pay period.
Tracking time and attendance and preparing for payroll were an arduous and very time consuming tasks for the HR & Payroll personnel. Managers of individual departments have to track employees' attendance in Excel spreadsheets. The manual recording did not record employees days off, absences, illnesses or overtime. These records were identified manually. This time-consuming process also made it difficult for the payroll department to run payroll and produce accurate reports.
To streamline the payroll process and ensure accuracy in job cost allocations among its 200+ employees, the company required a reliable time attendance system and flexible payroll solution. The company turned to Orisoft for help.
Today, One World Hotel manages its time and attendance functions in a virtually paperless environment. With the implementation of Orisoft's unifiedHCM solution (comprising of HR, Payroll and Time Management), the company is now able to match staffing levels with guest occupancy levels based on formulas that balance efficiency, cost and customer satisfaction. The real-time access to workforce information now enables the staff/occupancy matching with maximum efficiency.
unifiedTMS (Time Management System) allow HR and department managers to schedule the appropriate staff at the appropriate times, in all locations for all shifts. This increases efficiency and competence.
The management is also able to view real-time reports on overtime, absences and productivity. These information enables them to make strategic decisions. Information can be grouped by employee, department, team or location.
Most importantly, unifiedTMS can automatically link the attendance records to payroll, financial and HR systems, thereby saving time and reducing costly errors.
Streamline administrative processes
Empowered employees
Paperless environment