ORGANIZATIONS INCREASING SPEND IN HR TECH, MOBILITY AND CLOUD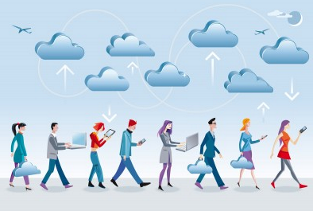 Companies across the Asia Pacific region are increasing the amount they spend in HR technology as they seek greater efficiency and better processes to raise employee skill levels with the function and the wider organisation.
Towers Watson's 2014 HR Service Delivery and Technology Survey found one third of business plan to spend more in things like HR portals and software-as-a-service (Saas) via cloud and mobile applications over the next few years.
This includes 23% of companies that plan to increase spending by as much as 20%, while 10% of companies plan to increase HR technology investment by more than 20%. Only 15% of companies plan to spend less on HR technology in the coming year.
It also found one third of companies intend to change their HR structure in an effort to improve both efficiency and quality, which indicates a growing drive to get more value for the business from a more strategic function.
Improving line managers' capabilities was cited as the top priority for HR folk in APAC, and over the past 18 months this means the need for self-service tools has grown significantly.
Jonathan Lo, regional practice leader – HR service delivery Asia Pacific at Towers Watson, said these findings are in line with the previous year and show a very real interest from HR and the business to continue to boost the function.
"Companies are seeing the value that smartphone and other consumer-grade technology brings to HR, with an increased appetite to make strategic investments that can adapt and grow with the business over time," he said. "Companies that are intentional about how they engage with their managers and employees through HR technology and HR portals acknowledge it as an effective way to meet their intended objectives."
Managers' adoption rate of self-service tools – such as work performance reviews and leave approvals – climbed to 46% from 35% last year in the region, but this is still behind Europe (53%) and America (71).
Of those organisations which plan to change their HR structure, 54% said this is for greater efficiency, while under half just want "quality improvements". One third said change of the business strategy was their main reason.
Interestingly, more Asia Pacific companies (14%) than anywhere else in the world are looking to decentralise their HR function, devolving it to separate business functions or geographies.
Lo said this points to a good opportunity for companies to invest in HR shared services.
"The survey found that one-in-ten Asia Pacific organisations don't have any standardised payroll sourcing strategy across locations – instead allowing each location to determine their own strategy," he said.
"That means about 10% of the companies surveyed are missing out on opportunities to realise operational efficiencies and effectiveness… small details perhaps, but they do matter in the increasingly competitive business environment we all operate in."